Wednesday, April 30, 2008
Tuesday, April 29, 2008
Monday, April 28, 2008
Sabin Hotel Resort, Leyte.
We were treated by our colleagues folks to dinner in this resort in Leyte during Holy Week. When we got here, I was just amazed at the place, I fell in love with it because the pool was huge, bigger than the shot that's taken here. The architecture and the design is very cool and relaxing; we arrived there at night which was such a good thing because we could see its beauty with different lights flashing on to add to the effect.

Too bad I wasn't able to dip in the water, because we were busy talking and drinking booze. hehe.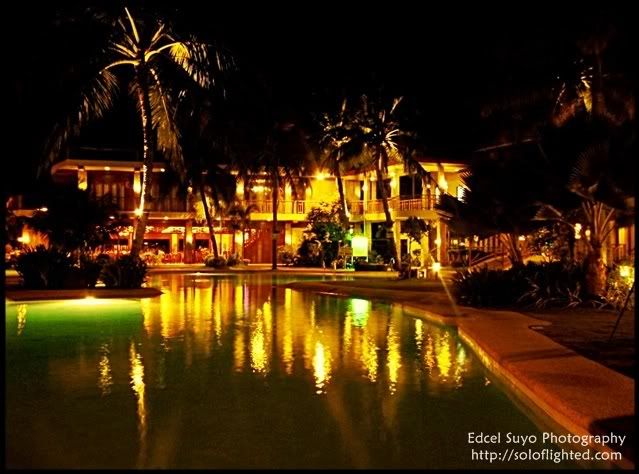 Saturday, April 26, 2008
Friday, April 25, 2008
Thursday, April 24, 2008
Wednesday, April 23, 2008
Tuesday, April 22, 2008
Monday, April 21, 2008
Sunday, April 20, 2008
Saturday, April 19, 2008
Friday, April 18, 2008
Thursday, April 17, 2008
Wednesday, April 16, 2008
Tuesday, April 15, 2008
Monday, April 14, 2008
Sunday, April 13, 2008
Saturday, April 12, 2008
Friday, April 11, 2008
Thursday, April 10, 2008
Wednesday, April 9, 2008
Tuesday, April 8, 2008
Monday, April 7, 2008
Sunday, April 6, 2008
Saturday, April 5, 2008
Thursday, April 3, 2008
Wednesday, April 2, 2008
Tuesday, April 1, 2008